It's always a good idea to hire a Professional Home Inspector before purchasing. Most of the time, you can include a clause in your purchase agreement requiring a positive inspection. In other words, if you don't like the findings of the inspection, you can end the contract, get your deposit returned, and leave the transaction. Alternatively, you can bargain with the seller to lower the price or make repairs to issues found during the inspection. A thorough home inspection can give you essential information about the property you're buying and assist you in making plans for ongoing upkeep and repairs, even if the inspection's findings lead you to accept the house at the contract price.
Do your research before picking a house inspector rather than relying on recommendations from real estate agents. Before your Home Inspection in Sandy Springs GA, enquire about reviewing sample inspection reports and discussing whether add-on tests are necessary. It's a brilliant idea to work with a home inspection company before you decide on buying a house, but you might not always be able to rely on reliable references. Here are some pointers for choosing a reliable home inspection company.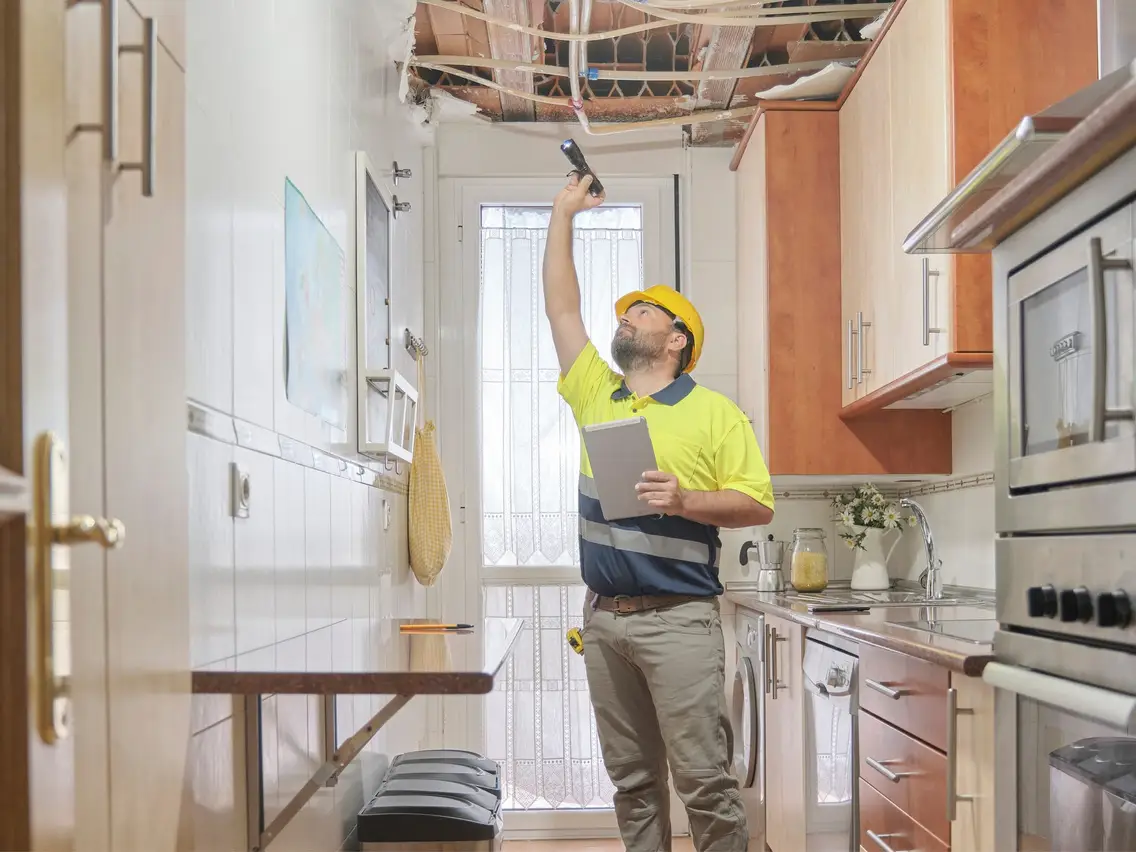 Tips on Choosing the Right Home Inspection Company
Beware the Real Estate Agent's Referral

Your real estate agent might offer to provide you with the names of a few house inspection company's names. The references present a conflict of interest, regardless of whether he has the best intentions. A real estate agent may have incentives to close a deal that conflicts with the inspection company, which is compensated for their report.
It may be possible to negotiate a reduced price or even renegotiate the terms of the agreement if the report raises too many severe issues. Your realtor may feel forced to recommend a lenient inspection company, which could result in a lax inspection.
Have an Understanding of an Actual Inspection 
Home inspectors in Sandy Springs examine every significant component of a house before you buy it. Home inspection companies document a home's safety and general condition at the time of the home inspection in Sandy Springs GA. Home inspections typically take between 3 and 6 hours to complete, depending on how thorough and accurate an assessment is needed.
Attending the inspection has advantages for home purchasers. The hands-on, upfront experience of seeing the house with the home inspection specialist does not compare to the written report after completion.
The purpose of this procedure is to safeguard both the customer and the seller. Homeowners will be aware of the improvements or repairs needed to secure a sale and avoid being held liable for the sale of a dangerous or damaged property. When deciding whether to make an offer on a piece of property, the buyer can make an informed choice thanks to knowledge about the property's issues. Based on the house inspector's report, buyers frequently make an offer requesting the seller to complete specified repairs or reduce the price.
Identify Qualified and Trusted Candidates
Ask friends who recently bought a house if they would recommend the Sandy Springs Home inspectors Company they hired to identify a reliable one. Additionally, local internet forums like NextDoor and Patch, where users occasionally share their experiences, can help you locate recommendations. Furthermore, valuable resources include user-generated directories like Yelp and websites that offer home services like Angie's List and HomeAdvisor can turn out to be helpful too.
Professional associations like the International Association of Certified Home Inspectors (InterNACHI), the American Society of Home Inspectors (ASHI), the National Academy of Building Inspection Engineers, qualified accrediting engineers, and architects who conduct home inspections are additional sources for finding inspectors.
Once you've identified a few candidates, look them up online to discover if anyone has ever complained about them. Try conducting a web search using the company name and words like "complaints" and "reviews."
Favor Credentials, but Know Their Limits
You may feel a little more confident in the inspector's knowledge if you hire someone who has earned a professional organization's certification. Candidates must complete at least 250 paid home inspections and have qualified for the National Home Inspector Examination in person to get certified by ASHI, for example. Candidates for InterNACHI certification must pass the organization's online inspector examination and submit four practice or simulated inspection reports.
However, remember that certification and licensure do not guarantee a thorough check.
Compare Home Inspection Reports
Asking for a sample copy of an inspection he has performed on a home similar to the one you're considering purchasing will allow you to gauge how thorough the inspector will be and how well he will explain the issues he discovers. After comparing the reports of numerous inspectors, you'll start to notice which ones are thorough in their observations and which ones fill their reports with general information, such as the significance of caulking around windows to increase energy efficiency.
Consider Inspector's Training and Experience
Look for someone with at least a few years of experience in the home inspection field in addition to professional credentials. He's more likely to have encountered many home designs and problems. Look for an inspector with additional training or certifications, such as an architect's or home engineer's license, especially if the house is older. Also, expect to pay extra.
Moving into a newly purchased home is an exciting occasion that any anomalies shouldn't tarnish. For this reason, it is best to engage a home inspector to assess your house for issues before you sign any contracts to buy it. If a comprehensive house inspection in Sandy Springs GA reveals a costly repair issue that you can have the seller fix or cover by lowering the sale price on a home acquisition, it can more than pay for itself. Most importantly, before you engage an inspector, find out how long it will take to receive the report following the inspection. While waiting while the inspector produces the report, some inspectors hand you the report right away, while others email it to you within a day or two. Because most contracts have an inspection deadline, the timing is crucial. Making a wise choice when selecting an inspection company will help you feel more confident about completing your purchase and moving into your new home.